Monday - Closed
Tuesday - Thursday 11:30AM - 9:00PM
Friday - 11:30AM - 10:00PM
Saturday - 12:00PM - 10:00PM
Sunday - 12:00PM - 9:00PM
Easter - Thanksgiving - Christmas Eve
Christmas day - New Year's eve - New year's day
Monday – Closed
Tuesday – Thursday 11:30AM – 9:00PM
Friday – 11:30AM – 10:00PM
Saturday – 12:00PM – 10:00PM
Sunday – 12:00PM – 9:00PM
Easter – Thanksgiving – Christmas Eve
Christmas day – New Year's eve – New year's day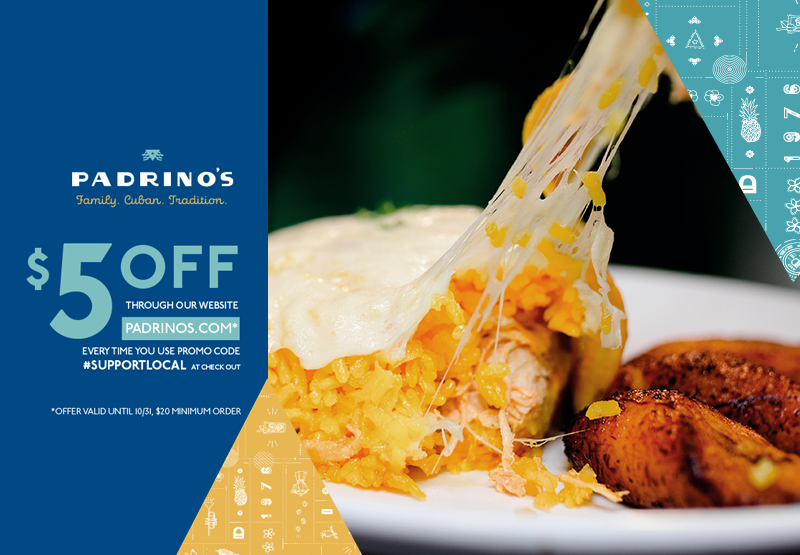 Get $5 OFF When You Order Online!
For a limited time, get $5 OFF every time you order online through our website. Enter promo code #SUPPORTLOCAL at check out.   Place your order TODAY!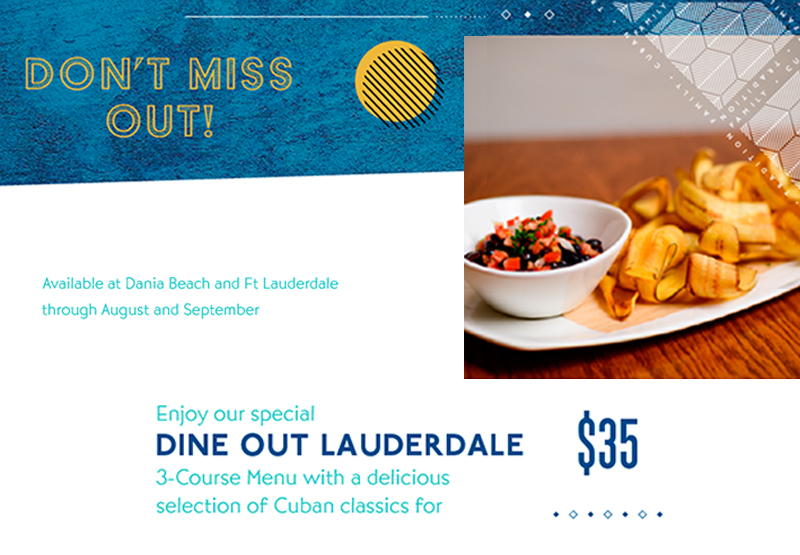 Enjoy our special Dine Out Lauderdale 3 course menu with a delicious selection of Cuban classics for $35.
Available through September at our Dania Beach and Fort Lauderdale locations only.